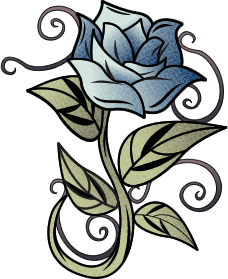 Among other things, which she'd happily reveal in a game of Truth or Dare, Beth Stewart is a tattooed, weightlifting, shark-tagging, sky-diving, pool & poker playing, storytelling VO pro.
With decades of improvisational experience, she's equipped with an arsenal of characters and characterizations to bring concepts to reality and provoke the imagination. From professional to conversational to down-right quirky and wacky, she is skilled in helping clients find just the right tone.
And it's no wonder Beth has a rep for being the thinking listener's narrator. As a research hound with a background in Finance, her noggin' is filled with just enough information to be dangerous about most topics, and an inquisitive nature to fill in the blanks. She specializes in narration & corporate eLearning modules and is well-versed in Financial Crime Sanctions, Compliance, Governance & Anti-Money Laundering. A member of the VR/AR Association, Beth also has a passion for Virtual Reality / Immersion narration - she IS the voice in your head! She has also narrated several Contemporary Adult and Young Adult Paranormal Romance books.
From her broadcast quality home studio in Wilmington, Delaware, Beth has voiced work throughout the US and Canada, and session work in neighboring studios can be arranged.
Next time you need to reach those who want to know and dare to dream - with the kind of agile and unforgettable sound you won't get anywhere else – Book Beth Stewart. We dare ya!


It's perfect, perfect, perfect and DONE!"

You have such a wonderful voice and I love working with you…Oh Beth it really is spectacular and I hope you will consider doing the sequels, especially since you did this so wonderfully."

I am completely satisfied with the end product. Thank you again for everything! You made my first audio book experience exceptional! Maybe we can work together again in the future on another project."

It was a pleasure working with you and I'll make sure to keep you in mind for future work!"

I really enjoyed your voices in this book. Vickie's was particularly good … I also enjoyed Maggie's Jersey accent- it was awesome!"

Beth Stewart did a really good job on the narration. I've listened to several books narrated by her, and liked each one of her performances."

Thank you for getting these back to us so quickly! We appreciate it. These are exactly what we needed! Thanks again for your voice talent.

Beth's professionalism really shows in both the quality of her work, and ability to turn things around quickly to us when requested. This has allowed us on multiple occasions to keep our projects on timeline and budget!"